Mr. Blumenfeld Teaching Alpha-Phonics to Some of His Students
Purpose: This webpage is dedicated helping parents, teachers, and tutors teaching their children and students to reading with Blumenfeld's Alpha-Phonics. 

Experience: I have been an enthusiastic Blumenfeld's Alpha-Phonics teacher since 1993 when a homeschool parent loaned me a copy to review. At the time I was a bilingual resource teacher at the Burnet Elementary School here in Odessa, TX. I quickly experienced complete success with all my students. 
Purchase: Blumenfeld's Alpha-Phonics (2005)
Samuel L. Blumenfeld Archives. Camp Constitution has collected many of Mr. Blumenfeld's materials. Access is free, but you will have to register to login. 
Tutoring: You can contact Mr. Donald L. Potter for testing and tutoring by clicking Contact Me.  
Don Teaching an Alpha-Phonics Lesson Reading Lesson with Cursive
Material from Donald L. Potter 

Relating to Blumenfeld's Alpha-Phonics Instruction
1. Here is a scanned copy of Alpha-Phonics that I published on January 22, 2021. It can be used to print off the pages on a printer or read on a digital table. 
2. Here is the Instruction Manual for Blumenfeld's Alpha-Phonics. 
3. Lesson Plans. These are the Lesson Plans I followed when I taught Alpha-Phonics during the 1999-2000 school year. They are suggestive of what can be done in a regular or bilingual classroom. 
4. "Total Recall of the Alphabet" for teaching the alphabet to beginning students. Alphabet Fluency. 
5. Blumenfeld's Alpha-Phonics Progress Chart.  
6. Blumenfeld's Alpha-Phonics Homework Aid. Here is the Word Document of the words and sentences in Blumenfeld's  Alpha-Phonics that parents and teachers can use to create their own homework. It is a great timesaving aid. 
7. Word Analysis: 1997/2005 Blumenfeld's Alpha-Phonics. 
8. Here is a study I wrote,  "Concerning the Folly of Teaching the Dolch Basic Sight Vocabulary."
9. This study is a companion to #7 above, "Blumenfeld's Alpha-Phonics First Readers with Grade Level Readability Statistics." This study includes all 11 First Readers with statistics that demonstrate the superiority of Mr. Blumenfeld's First Readers over any other readers used by any published program of which we are familiar. The password for printing this study is "Blumenfeld."   I published his eleven First Readers on December 14, 2012 with CreateSpace in a single volume format: First Readers Anthology. It is also available in a unique cursive edition: First Readers Anthology: Cursive Edition. Here are direct links to each First Reader; FR1, FR2, FR3, FR4, FR5, FR6, FR7, FR8, FR9, FR10, FR11. 
10. Alpha-Phonics Card Decks. These are the finest Phonics Cards available anywhere at any price. Here is the same cards with the vowel elements colored red: Alpha-Phonics Card Decks: Red Vowels  

11. Alpha-Phonics Irregular Words. This is a study of the irregular words taught in Alpha-Phonics. 
12. Alpha-Phonics Phonograms. This list of Spalding Phonograms that I have used from time to time with Alpha-Phonics. Some may find them valuable, although they are not necessary to teach the program. 
13. Alpha-Phonics Phonogram Cards. November  2021 revised print edition. 

13. Alpha-Phonics Cursive Phonogram Cards. 

14. Blumenfeld-Potter Phonics Test. This is a criterion reference test of decoding ability based on  Blumenfeld's Alpha-Phonics sequence of instruction 
15. Alpha-Phonics Cursive Handwriting Program. This is a printed outline as well as a handwritten examples. 
16. How to Tutor. This is a comprehensive source for Alpha-Phonics and How to Tutor. 
17. Beyond Blend Phonics: English Morphology Made Easy by Donald Potter. A great followup to Alpha-Phonics.
18. WISE OWL Polysyllables. Blumenfeld Alpha-Phonics is a great program for teaching basic reading skills, but it does not specifically teach students how to decode upper-level multisyllabic word. My WISE OWL Polysyllables is the perfect followup to Blumenfeld's Alpha-Phonics. It teaches 936 multisyllabic words in a systematic, kid-friendly manner. 
19. Samuel Blumenfeld Advanced Phonograms. 
20. Here is another convenient, free access to Alpha-Phonics. 
21. Blumenfeld's Alpha-Phonics Self-Tutor. Mr. Potter developed the Self-Tutor in Feb. 2021 to enable students working alone to teach themselves to read with with the help of recorded instruction. Teacher and Tutors can also use if for homework to reinforce the classroom work. 
22. Script for audiotape instruction for the 1995 revision of Blumenfeld's Alpha-Phonics. 
Essays and Information on Teaching Reading 
by Samuel L. Blumenfeld
1. Can Dyslexia Be Artificially Induced in School? Yes, Says Researcher Edward Miller.  In March of 1992, Dr. Samuel Blumenfeld published this breakthrough article on whole-word dyslexia featuring the work of Mr. Edward Miller, the author of The Sight Word Eliminator and the Miller Word Identification Assessment (MWIA). Here is the same article in Spanish. Here Don Potter's 2016 updating of Miller's assessment with 100% Dolch List Words: MWIA-D. 
2.  In 1993 Mr. Blumenfeld updated his 1992 article "Further Investigation" regarding Mr. Miller's later research.  
3. Here is another thought provoking article by Dr. Blumenfeld: "Miscue Analysis: Teaching Normal Children to Read Like Defective Children. 
4. In 1975 Mr Blumenfeld spoke at the Reading Reform Foundation Conference on  "Twenty Years After Rudolf Flesch: Are the New Basal Reading Programs Doing the Job?"
5. Here is a article Dr. Blumenfeld sent me (6/06/05): How to Cure Dyslexia.
6. You can read more of Sam's insights from this file: The New Illiterates - Quotes.  
     Here is a scanned copy of The New Illiterates. 
7. I have also published Chapter 10 from The New Illiterates: How to Teach Your Preschool Child to Read at Home: A Primer. This is a vitally important document from both theoretical and practical perspectives. I use it often in my tutoring. The phrase "preschool child" is a bit deceptive because it can be used to teach anyone of any age to read and spell well. 
8. In March 2009, Mr. Blumenfeld sent me his eye-opening 1988 article, Dyslexia: The Disease You Get in School  
9. Here is an important speech Mr. Blumenfeld delivered at the 1974 Reading Reform Foundation Convention: Why America Still Has a Reading Problem. 
10. And in 1975 Letter Precision. 
11. Here is a recent article (2008) Sam sent me, Why Pictures in Reading Instruction Are Harmful. 
12. This may be the most controversial essays Mr. Blumenfeld ever wrote: How Should We Teach Our Children To Write? Cursive First, Print Later! I think it is one of his most important essays. Here is a Cursive Handwriting Training video. This video is a live demonstration of how I teach prize winning cursive handwriting. 
13. Here is a comparative study of the 1983 Alpha-Phonics and the 1997/2005 Blumenfeld's Alpha-Phonics. 
14. Open Letter to Republican Leaders. A plea for Republican Leaders to become involved in a Campaign for Universal Literacy based on a long overdue return to phonic-first reading instruction. 
15. Victims of Dick and Jane and Other Essays (2003). This important book is now available from the publisher as a free e-book. Concerning reading programs, Sam writes, "Look-say, like television, permeates the educational marketplace so thoroughly and in so many guises, that it takes expert knowledge to separate the good from the bad, the useful from the harmful." I work everyday tutoring the victims of the look-say/sight-word method (currently under the guise of "Guided-Reading") in my city. 
16. Crimes of Educators: How Utopians Are Using Government Schools to Destroy America's Children by Samuel Blumenfeld and Alex Newman. Published by WDN Books in April of 2015. This book represents the culmination of Mr. Blumenfeld's years of research into the little-known diabolical influences behind much of modern education. It is a wakeup call, which we hope will be heeded before it is too late. I was privileged to write a review for the book before it was published. Here is a video of Mr. Blumenfeld Reading the "Preface" shortly before he passed away. 
17. Edward Miller's Original Explanation of His Theory of Artificially Induced Whole-Word Dyslexia. This document came from Archive Files that Samuel Blumenfeld sent me a few years back. They are of great historical and theoretical value. 
18. Here is a copy of Thomas Gallaudet's Mother Primer. According to Mr. Blumenfeld, this was the first sight word primer. Be sure and read the whole document including the Boston Schoolmasters reply and observations by Miss Geraldine Rodgers. 
19. Is Public Education Necessary? This is a blockbuster book written in 1985. I have an earlier 22 pages manuscript that Sam sent to The Atlantic Monthly in Feb. 1974. 
20. "Is Public Education Necessary?" This is the Feb. 1974 essay that Mr. Blumenfeld sent to The Atlantic Monthly. I found it in a folder in box of files Sam sent me a few year back. I am publishing it for historical purposes. 
21. "Who Killed Excellence" (1985) by Samuel L. Blumenfeld. One of the best things Mr. Blumenfeld ever wrote. 
22. Are Public Schools Harming Your Kids? (1986) 
23. Create Dyslexia: As Easy As Pie. 
24. Public Education at the Crossroads. This is a draft of an article. 
25. Making America Illiterate. This is a lecture by Mr. Blumenfeld on March 10, 2014. 
26. How to Tell Real from Phony Phonics? 
27. Victims of Dick and Jane and Other Essays (2003). Sam sent me a copy of the book. In the front he wrote, "To Don Potter, Fearless Fighter in the War to give our children the best phonics program available, with great appreciation for your support and friendship. Sam Blumenfeld, October 1, 2004." 
28. Why Johnny Can't Read. A 1986 speech by Mr. Blumenfeld. 
29. Why is America Being Inundated with Disinformation on Dyslexia? This May 1992 article will challenge your thinking. 
30. Pavlov's Dogs and American Education (2008)
31. Sam Blumenfeld: Public Enemy #1. (2015) by Martin G. Selbrede.
32. Interview with Samuel Blumenfeld Part 1. Interview with Sam Blumenfeld Part 2. 
33. School Induced Dyslexia and How it Deforms a Child's Brain (2011). 
34. Riots, Revolution, and Reading. Sam Blumenfeld Explains One of the Reasons Behind the Rioting back in 1992.  
Testimony for Blumenfeld's Alpha-Phonics 
 Advertisement for Blumenfeld's Alpha-Phonics. 

Here is a good video on Teaching Phonics to Preschool Children, that features Alpha-Phonics at the end. 
Here is another YouTube video: All About Alpha-Phonics and Free Companion Materials. It is thrilling to see this wonderful parent using the materials I have published on this page. 
 Paul Lukawski's testimony concerning his years of using Blumenfeld's Alpha-Phonics. 
Samuel L. Blumenfeld passed away on June 1, 2015 at 10:30 a.m. EST. I was taking part in a literacy interview with Bill McNally that morning. Sam had been scheduled to do the interview. I was asked to fill in for him since he was gravely ill in the hospital. I was privileged to speak on the phone with Sam just before he passed away. He asked me what I thought of his new book, Crimes of Educators. He encouraged me not to underestimate what I could do, and said he looked forward to seeing me in Heaven. 
Here is Tribute 1. Tribute 2 by Alex Newman. 
Here is Alex Newman presenting the book he coauthored with Mr. Blumenfeld: Crimes of Educators: How Utopians Are Using Government Schools to Destroy American's Children. 
Here is an excellent interview with Alex Newman concerning Crimes of Educators. I hate to admit it, but I agree 100% with Mr. Newman that the sight-word (Dolce-List Sight Word) memorization method is causing reading disabilities among otherwise quite normal students. If you wonder if your child has been harmed by modern reading methods, just give them the Miller Word Identification Assessment. It is easy for any parent to give. 
Here is a written tribute by William F. Jasper: R.I.P Samuel Blumenfeld: Author, Master Educator, Champion of Freedom. 
Robert Sweet's Sam Blumenfeld - Remembered. Bob is the Founder and President of the National Right to Reading Foundation, which has done much to promote good reading practices in America's classrooms. The NRRF website has been suspended and its assists transferred to The Reading League. 
Long Live Academic Freedom by Geoffrey Botking (2015). A tribute to Sam, calling the author's wife a counterrevolutionary simply for handing her six-year-old daughter a copy of Alpha-Phonics. 
Arithmetic vs Math (1998) by Samuel Blumenfeld. While not dealing with reading, this lecture is tremendously important for education. 
 Weapons of Mass Instruction John Taylor Gatto. Gatto was greatly influenced by Sam Blumenfeld.
Messianic Character of American Education by R. J. Rushdoony. Sam wrote the "Foreward." 
Here is Kimberley Strassel speaking on the dangers of the current Resurgence of Socialism Today. I highly recommend every American watching it. I am quite sure Sam would have endorsed it.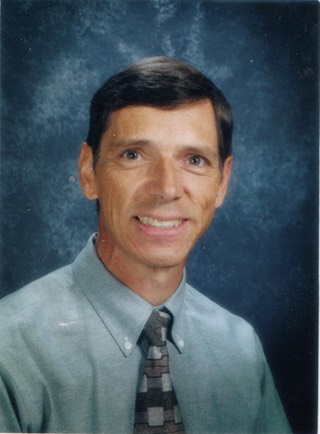 Mr. Donald L. Potter
Blumenfeld's Alpha-Phonics Tutor